I have only a few pictures from the State Conference Meeting held in Kinder at the Grand Casino Coushatta on 4, 5, & 6 June 2004. And, here they are for your viewing pleasure...

Gennie Hebert & Charlene Ellender (chapter 553) entering the auction...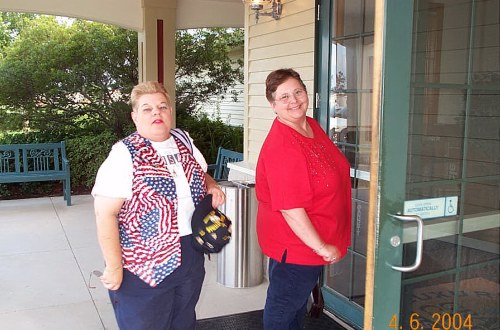 Auctioneer Richard Delong ( Louisiana State President )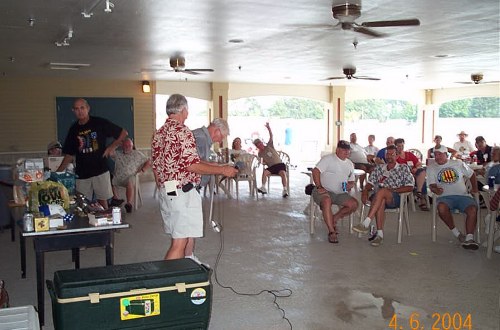 Charlene & Gail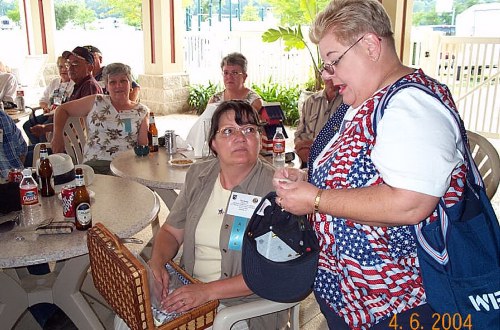 Kathy, Richard, Dennis, & Jack...



Opening ceremonies Saturday Morning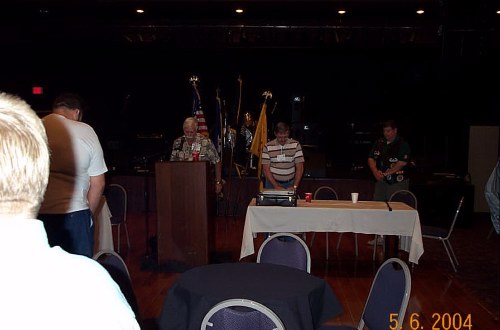 Prelude to the Banquet Saturday night.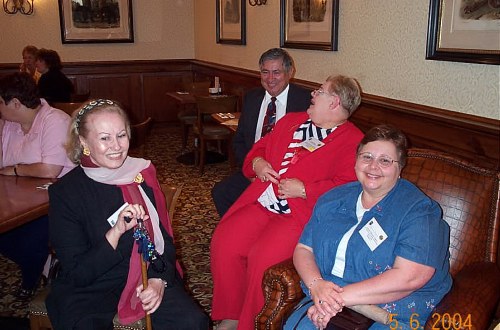 The American Flag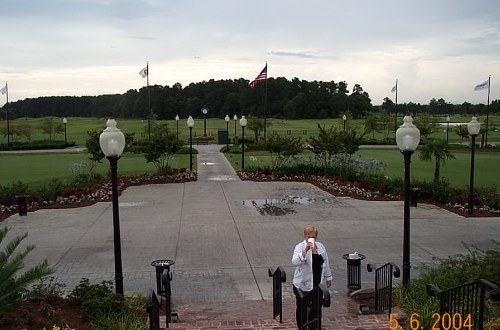 Our honored guess seated for the meal...



The room was full...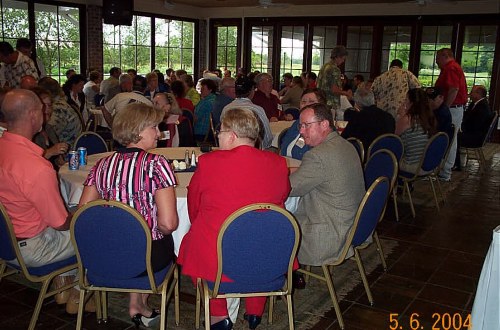 of very happy people...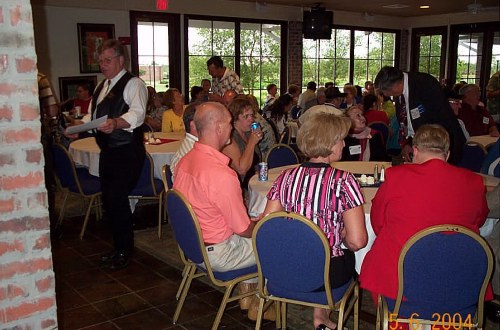 Our honored guess were first to eat...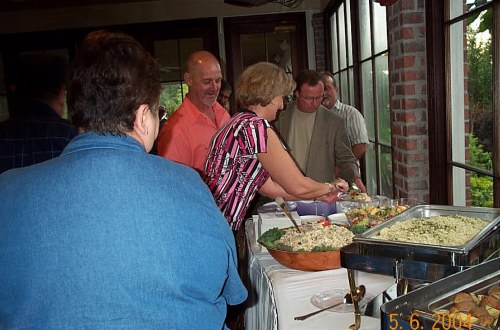 The food looks good...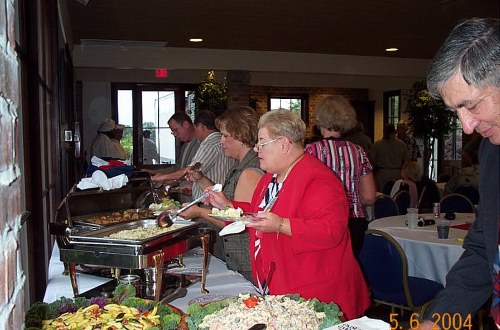 The end of a wonderful meal...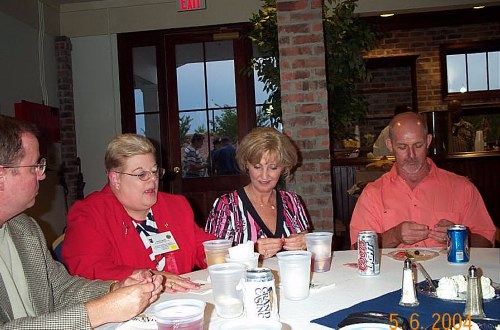 Everyone was happy...



Swearing in of officers...



Grade School Teacher of the year 2004, Maria Ordoyne...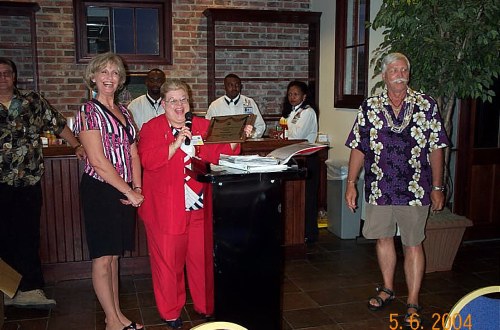 Reading of the plaque...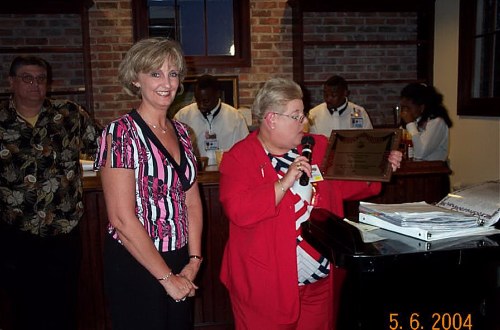 Patriotic words of wisdom & thank you...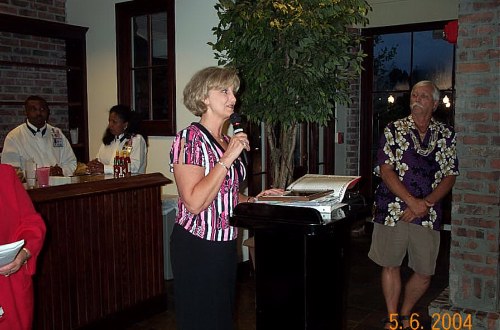 High School Teacher of the year 2004, Roy Keene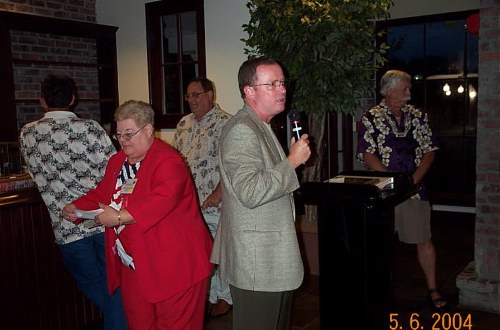 More patriotic words & thank you...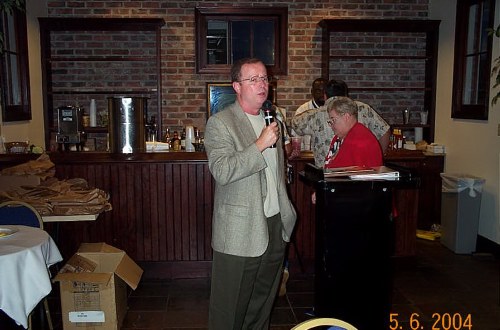 Many awards were given out...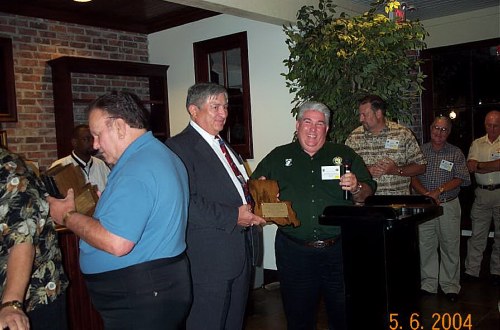 Miguel Macias (chapter 553) taking the opportunity to talk to the membership
as "Commander" of American Legion Post 64...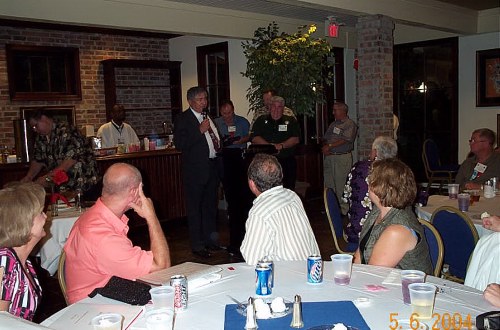 Many were honored...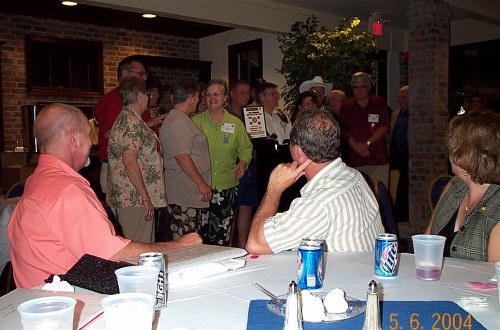 Allen congratulating the teachers...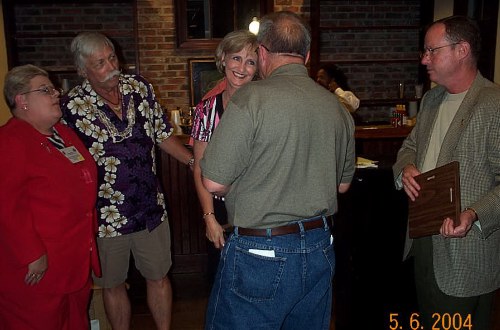 Congratulations to our teachers...



Richard & the Ordoyne family...